Here's everything you need to know about Ishikawa.
"In autumn, it's easier to pay attention to the little things." - Emily Bronte
Autumn is my favourite season. I mean, who doesn't appreciate watching the tree and plant leaves turning into multi-coloured works of art before lastly falling away? There are many reasons why I enjoy fall and why I believe this is the best season to travel to Ishikawa.
For those who have been following us closely, we recently partnered with Follow Me Japan for another exciting MCF HangOut last July. And for those who missed the event, I am here to share with you what I have learned.
Ishikawa is very accessible.
Japan is a country where one visit is not enough to satisfy you. I have backpacked and travelled from Tokyo to Okayama and I must say, I will go back again and again. And Ishikawa is highly recommended if you do not like to stay put in one city only.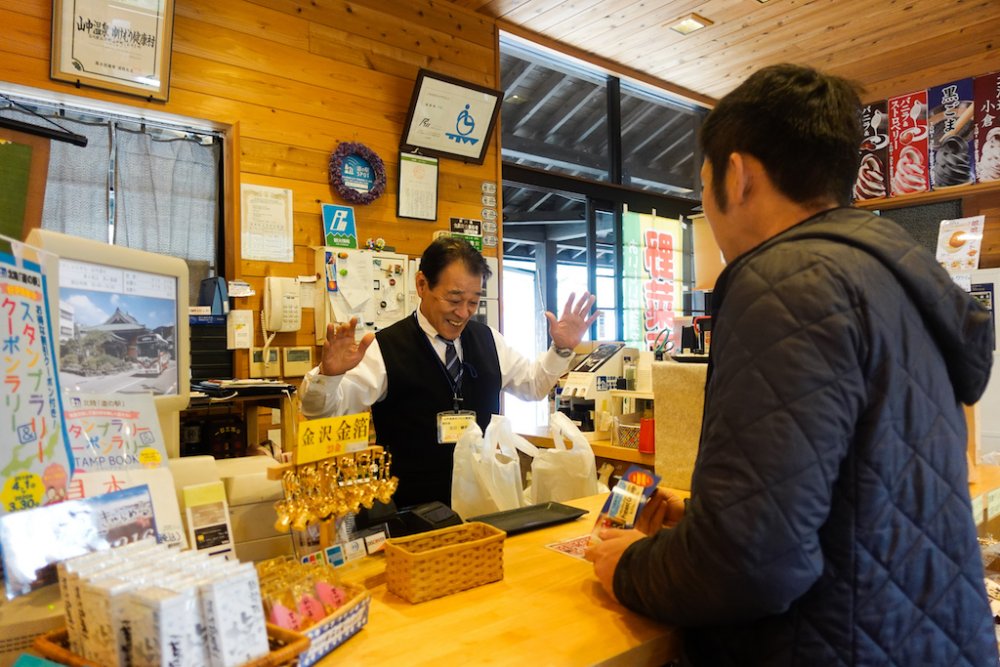 If your travel plans already include Tokyo, Osaka or Nagoya, you should spare yourself some time and head over to Ishikawa!
What is the best way to explore Ishikawa?
Taking a Shinkansen (Bullet Train) from Tokyo Station will only take you 2hrs 30mins, and driving from Nagoya will only take you 3 hrs 30 min. And definitely, I will highly recommend driving as it will be more cost-saving and there are tons of scenic roads that you will chance upon in Ishikawa.
Follow Me Japan has a long-standing relationship with Toyota Rent-a-Car in Japan, and now you can easily rent a car in Japan at a great price using this link! The user interface is something you are familiar with, and the best part is it is in English! So no more guessing game for the time being.
FMJ car hakusan white road by Jack Lee, on Flickr
And Follow Me Japan is giving away a Free IDP with any car rental of 2 days or more. Check out this page to find out more!
Where should I stay?
That will depend on your budget. If you have a higher SES, then definitely you do not want to cheap out when you are travelling. However, Ishikawa is suitable for everyone and anyone! So here is my list of recommendations. From onsen to Zen, I am sure there is one right one for you!
1) MATSUNOMIDORI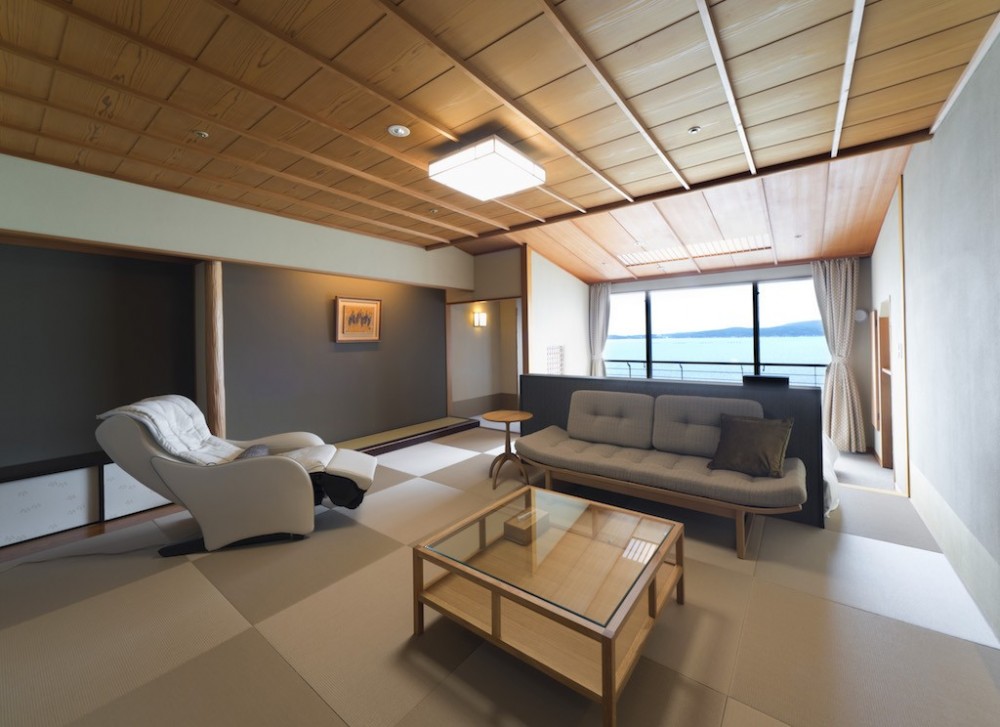 Better known as Kagaya Bettei Matsunomidori, this peninsula faces the Sea of Japan on both the east and west side. There are plenty of scenic spots where you can take in the traditional culture and superb views stretching back to the olden times.
A hot spring with 1200 years long of history. A wounded white heron at this underwater hot spring is said to have recovered its injuries and regained its strength.
The whole inn has the impression of a museum with an arrangement of local, traditional handicrafts that convey Japanese refinement. This inn promises a time of comfort and relaxation that gives mature couples an authentic Japan experience. The idea of this ryokan is an all-inclusive scheme. You can enjoy Junmai Daiginjo, Japanese premium sake during dinner time.
It is a quaint onsen ryokan that brings the best of Nanao to your doorstep. So if you would like to have a "staycation" and still want the best of Ishikawa, this is it.
And pro-tips for you, you can request to have your room to face Nanao Bay. So you can wake up with a majestic sea-view.
2) TADAYA
Since its inception in 1855, Tadaya has been run by the same family for five generations. Unlike the other ryokan that occupies large, modern-style houses in the area, Tadaya features a classic one-story hiraya design that extends towards Nanao Bay and sits on a tiny mountain known for its beautiful sunsets.
And when you stay in Tadaya, the best part will be the meals. You can have it served inside your dining room within your room and a selection of cuisine can be chosen from fresh seafood to Noto beef. All the delicacies that you can ask for in Ishikawa! And if you are adventurous, you can book Rikyu (a type of room category), and you can fish from your room!
3) The Share Hotels Kumu
Opened in August 2017 after renovating an old office building of 44 years in the centre of Kanazawa city. KUMU is a community-based hotel aiming for a "cultural salon" where acclaimed creators active in Kanazawa gather and connect the traditional culture of Kanazawa to the future.
You can enjoy the space that makes you feel Zen's aesthetic such as "imperfections and simplicity". As a place where tourists and local people gather, KUMU has shared spaces where events and workshops are held.
4) Hotel Nikko Kanazawa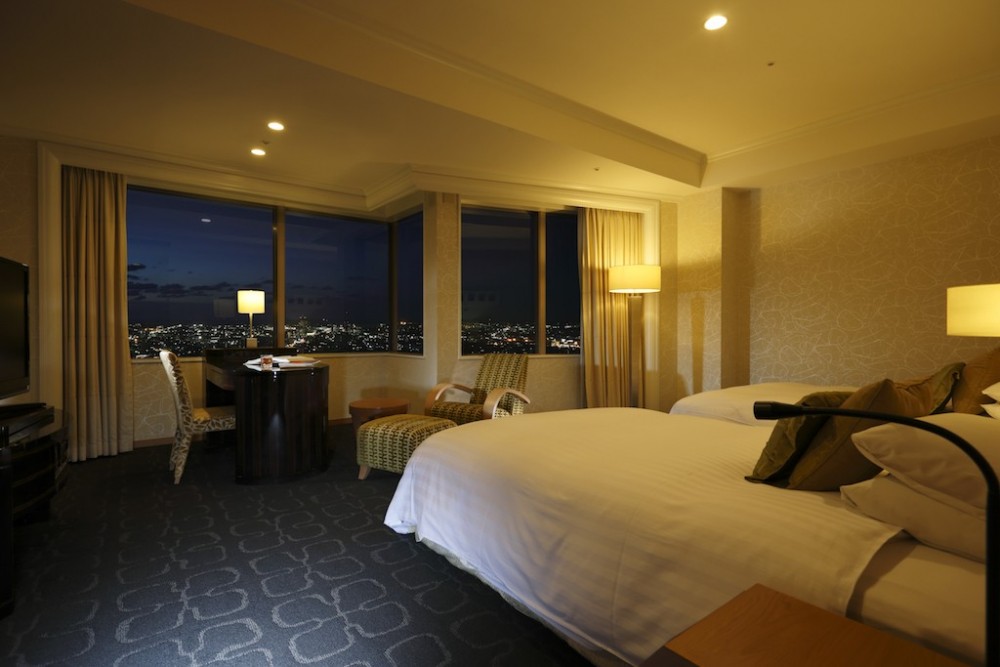 The reason why this might be a popular choice when visiting Kanazawa is it provides an ideal mix of value, comfort and convenience. It offers a romantic setting with an array of amenities designed for travellers like you.
And what's more about this hotel is that there is a TOYOTA Rent a Car in Kanazawa Station East Exit inside the building. Now you can just pick up a car whenever you want and start driving!
If you have already rented a car with Follow Me Japan and are looking out for accommodation, here's a promotion for you! Book your hotel through this link, and you will receive a $20 shopping voucher per night for every room booked! And it is valid for up to four nights! If you travel with a family of six, assuming 2 per room, and stay four nights in Ishikawa, you will receive a whopping $240 of rebates! Don't forget to book the hotels using the same name as the car rental to be entitled to the promotion.
What to do in Ishikawa in 2 days?
So if you are already convinced to go to Ishikawa and are asking, what can I do there? I shall not bore you with my recommendation as each to his own. But. Every Singaporean is Kiasu. And when you rent a car in Ishikawa and pick up from certain outlets, the tourism board of Ishikawa will provide everyone with "present coupons"! All you need to do is to travel to the respective coupon venue and collect the gift inside — no need to pay. If you were to ask, everything inside is up for grabs! And I have spoken to a local, the stuff they give are worth JPY15,000 in total.
Unleash the Ash Ketchum inside you. "Gonna catch them all!"
Ten must-do things in and around Ishikawa
1) Drive along Hakusan Shirakawago White Road
2) Eat Noto Beef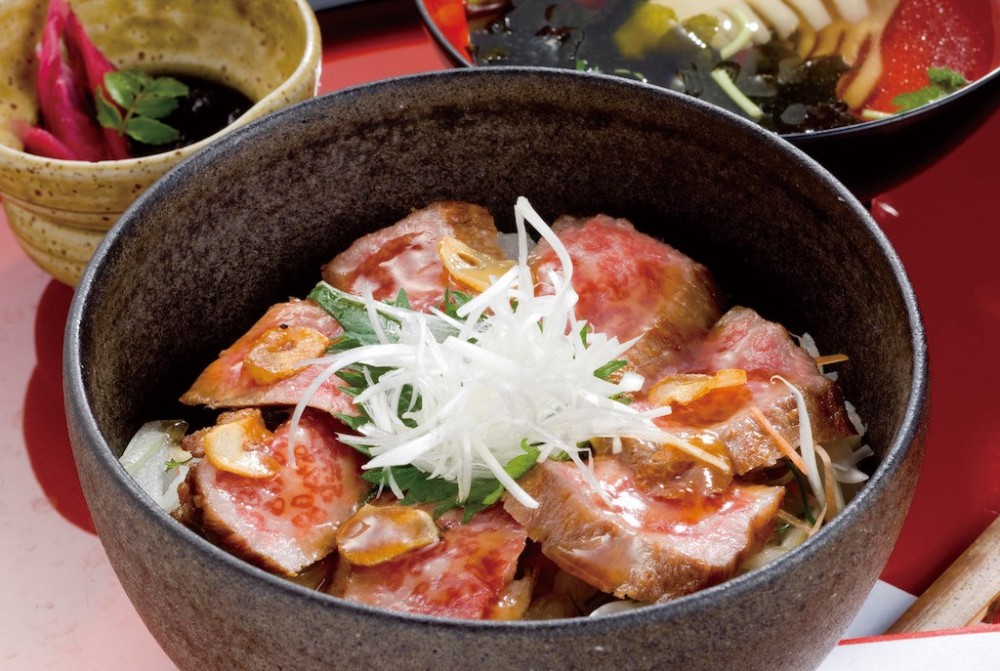 3) Try at least one Ruby Roman
4) Try Malga Gelato, the gelato which is better than the Italian ones
5) Buy some Wajima lacquerware
6) Visit Kakusenki Gorge
7) Visit Omicho Market and savour a bowl of Kaisen don
8)Taste the gold leave ice cream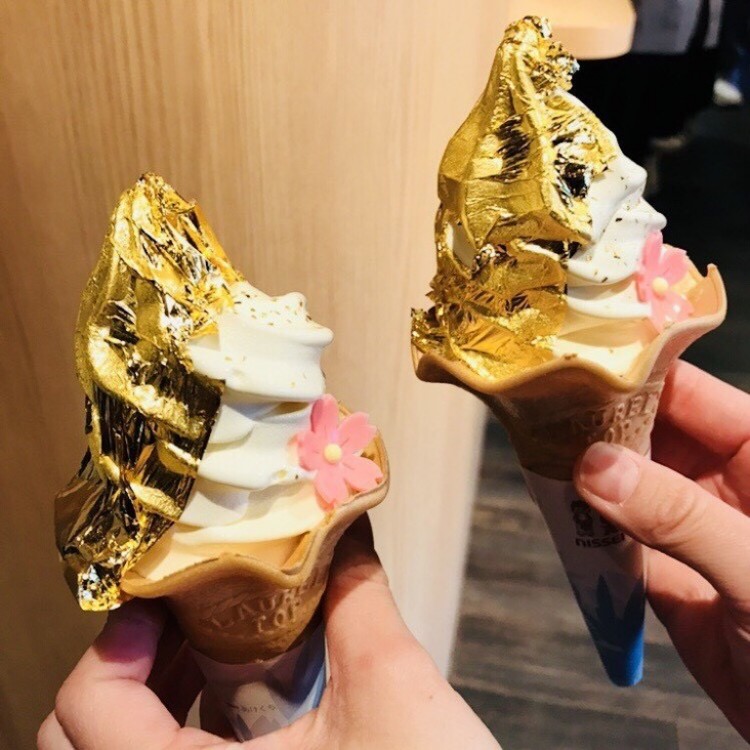 9) Take a photo of Tojinbo Cliffs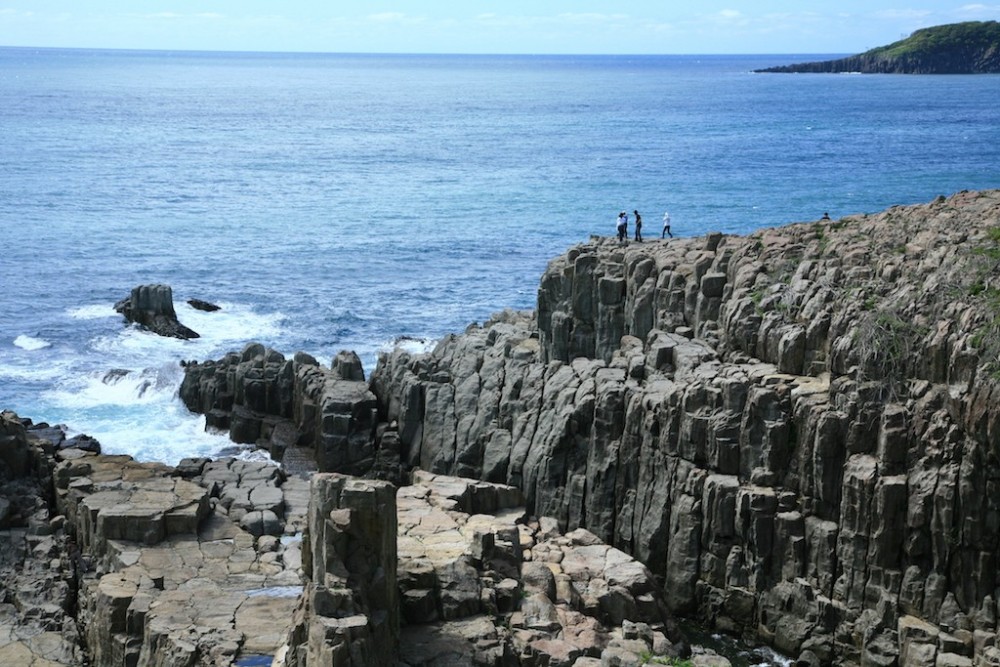 10) Walk down the memory lanes of Takayama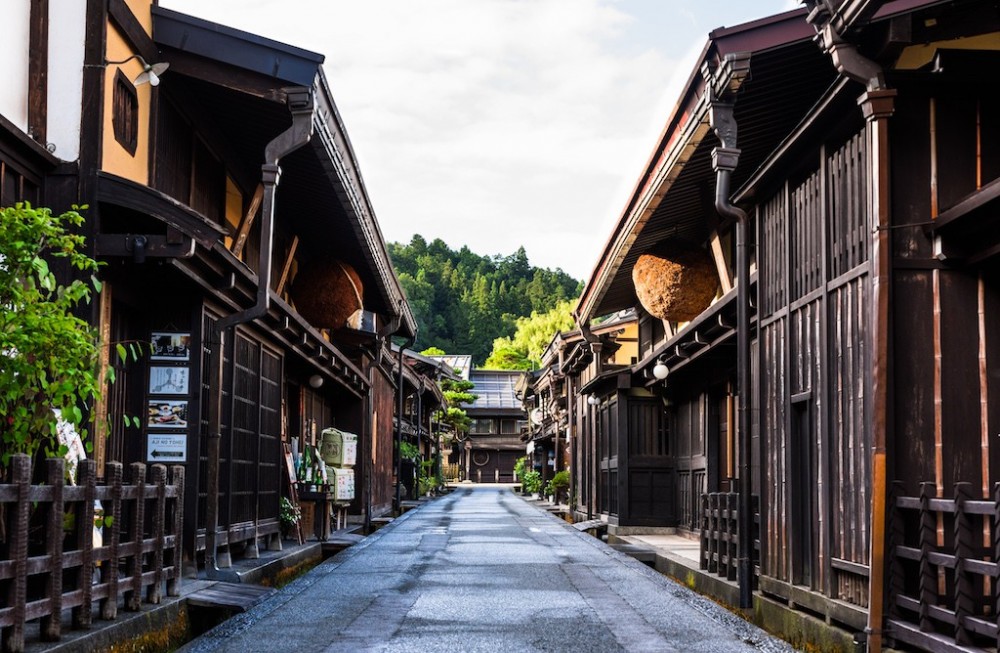 And lastly, Ishikawa is a beautiful place where it has long scenic roads, beautiful views of mount Hakusan and the Sea of Japan. I wish I am there while I am sharing this with you. Maybe the next Autumn I will be there cruising along the Chirihama Nagisa Driveway.