'Skiing' on the roads? We aren't even sure what to make of this!
This Circuit Breaker has sure been giving us lots of funny and interesting events. I mean, we aren't even sure whether we should find this cool or silly.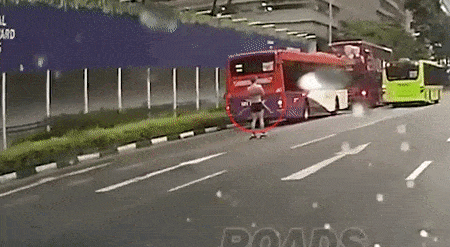 We spotted this video on ROADS.sg's website where a man has been caught 'skiing' on our public roads at around 5.40pm on 5th of May.
Obviously the wet roads aren't the issue here as the short video clip demonstrates the 'skiier' easily maneuvering around traffic.
We reckon everyone along Raffles Quay would be either impressed or annoyed as he can be seen holding on to what looked like a pair of ski poles. ROADS.sg then suggested that the roller ski could be similar to what was worn by the people in the following photo.