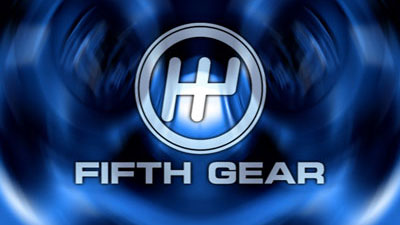 Despite some doubts as to its continued existence several months back, Fifth Gear has returned to British television screens in a new, shorter and compact format. Having caught a couple of episodes of the new version, I am in two minds about it.
Now, Fifth Gear has always been in the shadow of the insanely popular Top Gear (incidentally returning on June 27th). And for the past few seasons, it seemed as though Fifth Gear was playing catch up. They were trying new stunts and roping in celebrities, Top Gear style. Personally, it did not quite work for me. It is a bit hard to mimic the over the top Top Gear style and yet retain a more serious (or respectable) aura. With the new version of Fifth Gear, this problem appears to have been somewhat resolved. No more trying to be Top Gear, the past couple of episodes have been more car-centric than ever. Which is good news. After all, in my opinion, we hardly need another Top Gear type car program; especially when it would probably not be half as entertaining.
But, unfortunately, Fifth Gear has also been cut to a half hour program. Perhaps this is to appeal to Gen Y and its notoriously short attention span or perhaps it is due to budget cuts arising from the Eurozone woes. Whatever it is, I feel that something has been lost. Fifth Gear had always provided more information, and more detailed reviews of the cars driven. And they would include cars of all segments; from supercars I can only dream about to bread and butter cars within my reach. But now, with only a half hour, the reviews have become shorter and more condensed. And the detailed descriptions have been cut down. To me, this is a mighty big waste.
In any case, I guess I should be thankful that Fifth Gear was not cut and that I can get my weekly fix of dogfights and more serious motoring programming to complement the immense entertainment and laughter provided by Top Gear. Now to countdown to Top Gear's new season and to see what Clarkson and the boys have got in store for us all.
Viewed: 275 times