Volvo XC40 driver mounts kerb and performs a 5-point turn to get out of a heavy jam at Woodlands checkpoint
Most people in Singapore purchase an SUV for its spacious body rather than its utility. 
And that makes sense as it is almost impossible to put an SUV to the test in a city environment such as Singapore. 
However, a particular Volvo driver did just that. 
Watch it here:
What Happened?
A recent Channel News Asia news article reported that "Heavy traffic through Woodlands and Tuas Checkpoints expected for the rest of June: ICA".
And truth be told, that was exactly what a Volvo XC40 driver experienced.
After getting impatient with the long wait, he decided to perform a 'u-turn' (which is obviously illegal).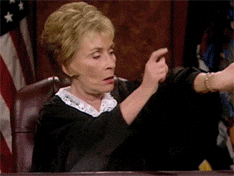 Leveraging his SUV's ground clearance, the Volvo driver mounted the kerb and proceeded to make a 5-point turn to get himself out of the standstill jam. 
NGL, I am pretty amazed at the Volvo driver's attitude to performing whatever he did in the video above. 
Some possible reasons for his actions are:
1. Forgetting to bring his passport
2. Need to use the toilet urgently
3. To escape the heavy congestion
4. Got fuel check + his petrol tank below the mandated 3/4 tank
What do you think made the Volvo driver perform the 'u-turn'?
Netizens' Comments
At most pay the fine for his illegal u-turn lor. 
LOL.
When the phrase "I at custom liao" have more than one meaning to it😂
=========
Be the first to get the latest road/ COE news, and get first dibs on exclusive promos and giveaways in our Telegram SGCM Community. Join us today!
1