Bad luck or pothole? Big trailer ended up being flipped onto its side at West Coast heading towards AYE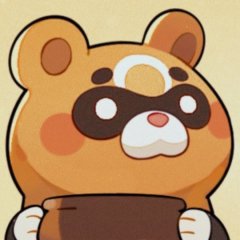 Oh no! With another day in Singapore, yet another unfortunate traffic incident... This time, taking place at this West Coast junction. 
From here, we see a police car parked behind the trailer that is lying helplessly on its side as the surrounding traffic mills past, keeping a wide berth away from the accident area, cordoned off by orange cones.
The trailer cuts a rather lonely, hulking silhouette with the space around it.

Seemingly due to the violent impact of the crash, some fuel or engine fluids had spilled out from the upper part of the trailer:
Already messy, it would be rather dangerous if these flammable liquids got spread further out onto the road or made contact with other vehicles. Thank goodness the area was bordered off.

There were no ambulances sighted at the scene. We can only conclude that the driver either did not suffer serious injuries, or was already carted off to the nearest hospital by then. 
How could such an accident have happened? Was there a root cause? Some speculative comments left by netizens shed some insight onto the situation:
This statement was corroborated by another person's comment:
It seem like this sentiment of speeding is shared by, and agreed upon, by many!
Another school of thought was presented by another commentator:


Pot holes and roads at an uneven angle are huge causes for freak accidents like this one. It make sense, but seeing as many of us were not there, it is hard to objectively conclude the actual reason for the trailer flipping. As far as we can see, there are no visible potholes in the video... but perhaps their presence is only something that is known by those who frequent this road or area.

We hope that the driver involved was not injured too badly. In the meantime, always stay safe and vigilant on the roads, readers!
=========
Be the first to get the latest road/ COE news, and get first dibs on exclusive promos and giveaways in our Telegram SGCM Community. Join us today!
1