Thunderstorm wreaks havoc in Tanah Merah and Jurong
While some of us who are working from home can stay in bed longer in this cool weather, others who have to go into the office had to brave the thunderstorm this morning (23 June 2020).
Certain parts of Singapore experienced flash floods and there were plenty of videos and photos being shared around. 
For those who hasn't seen any of those, here are some of the 'highlights' from SG Road Vigilante and other sources. 
The Tanah Merah/Bedok area seemed to have had it especially bad. We were impressed most of the traffic still continued on their way despite the flood water at Upper Changi Rd. It is believed that it gotten deeper and a few cars ended up stranded soon after.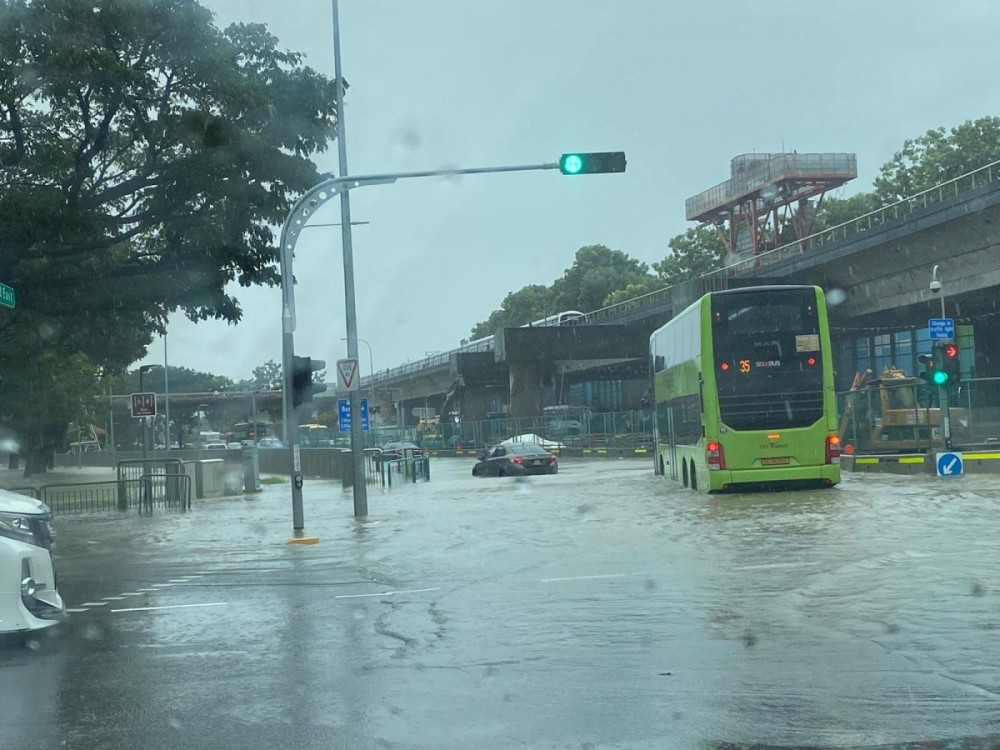 Jurong East also had some issues with the flash flood too.