Orange Lamborghini driven dangerously, skids on Raffles Ave
In this video that is circulating on Facebook,  an Orange Lamborghini is seen to be driven dangerously on Raffles Ave, and is seen to be skidding across an intersection and cutting an SBS bus while doing a left turn. According to the timestamp in the footage, this took place on Saturday evening (8 May).
Watch the video here:
While attempting the right turn, the sports car lost control, skidded, then bounced off the kerb before accelerating off.
Clearly, it looks like a wet day and the roads are slippery - We urge all drivers in these conditions to drive with extra care especially while turning at a junction.
Later on, the Lamborghini driver made a dangerous, and illegal left turn, cutting an SBS bus at a traffic light intersection. This caused the bus to brake abruptly to avoid a collision with the italian sports car.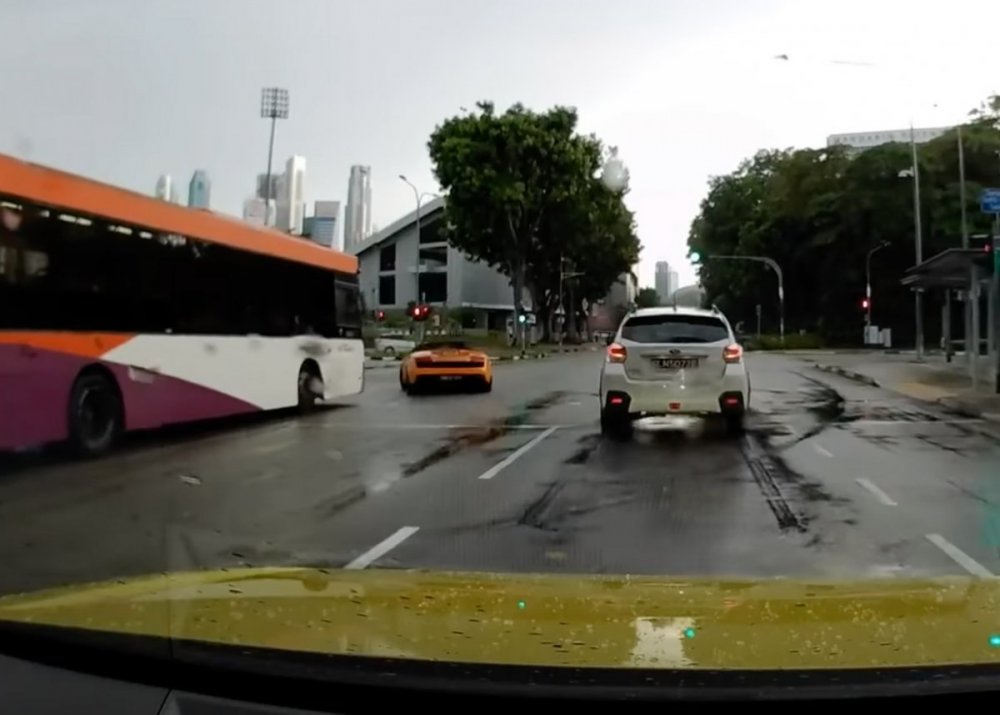 Source: Google Maps
Here's what netizens on Facebook have to say about the incident:


1