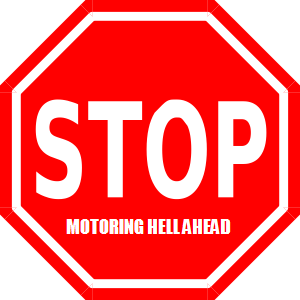 I can't help but think that if there was such a thing as a world ranking for the motoring enthusiast's version of hell on earth, Singapore would pretty much be amongst the top few contenders. In fact, I think our sunny island stands a good chance of coming in first.
Let's start with the cost of ownership. With hefty import taxes and COE necessary evils to control our vehicle population, we find that most motoring enthusiasts are priced out of the cars that they truly desire. In fact, most would end up driving something far less exciting than what they really want (read Toyota). Furthermore, with the natural lifespan of cars clocking in at 10 years, it has become a costly endeavour to tap on the 2nd hand market for exciting or classic cars of the yesteryears. In Singapore, it seems that only the rich or the upper middle classes can get their fix of motoring adrenaline.
And say you are one of the car enthusiasts who somehow scrapped together enough to buy a reasonably exciting and exotic car, this is but the start of your troubles. You stand out. And sometimes, your fellow drivers don't like that. They may carelessly swing their door too wide. Or add on a few artistic decorations. Or even if they are not the green-eyed variant, your fellow Singaporeans sometimes have clueless offspring/mates who would inflict damage on your nice car doors. Oh and let's not forget the powerful sun, dirty rainwater and potent bird poo and what it could do to your shiny paintwork. Trying to keep your car in good shape can get quite frustrating in this part of the world.
If that was not enough, the next critical issue comes up - where would you unleash your car to enjoy the drive? With traffic conditions ever-worsening, I dare say that your daily commute to work would not quite cut it. And until the track at Changi is all done up, motoring enthusiasts, I am afraid, almost always have to resort to heading up north which raises another whole new set of concerns. The alternative (in Singapore), is something highly dangerous, illegal and ought to be discouraged.
And last but certainly not least, we have a whole maze of legal rules and regulations governing what we can do or cannot do with our cars. Some make sense, some do not. But if you intended to be law-abiding, it would suffice to say that you probably would not be able to do anything much to your car. Customisation and modification is something that many car enthusiasts would enjoy but the rules pretty much put a dampener on any ambitious plans in this regard.
Disagree? Let us have your picks and nominees for motoring hell in the comment boxes below.

singapore

,

driving

,

opinion

,

coe

and 1 more...
Viewed: 966 times