BMW M2 Competition crashes into bus stop
Most of us must be cursing and swearing when the alarm clock rang this morning, as the weather was perfect for sleeping in thanks to the morning thunderstorm.
We have almost no doubt that the BMW driver in the following photos must be really angry with himself too!
The following photos have been in circulation around social media platorms since the morning of 13 May 2020.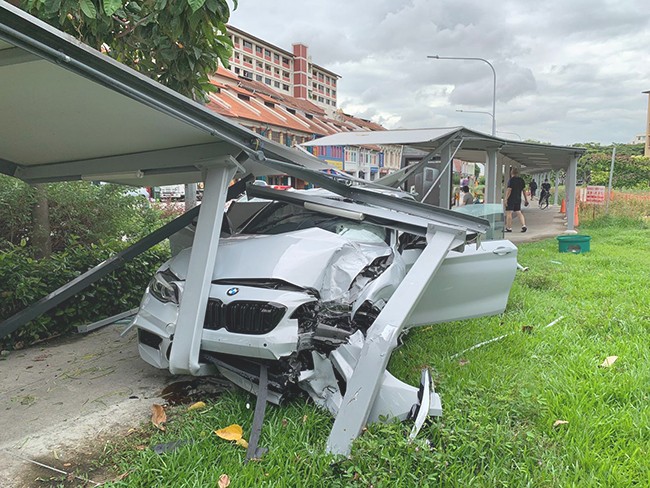 Not much is known about the cause of the accident but the it did occur to us that this crash happened between Kallang Road and Geylang Road. The wet roads caused by the rain in the morning might have caused the BMW M2 Competition driver to lose control. With more than 400bhp going to the rear wheels, this is one very 'driftable' weapon...