Drivers of an Audi S3 and a Honda Accord Euro R get into an online dispute after an alleged "blocking" incident
There are various meanings behind tailgating or "poking" another motorist.
In general, it is used to show displeasure towards a motorist who is "road hogging" lane 1 of an expressway and telling him to move to a slower lane, or to "jio" someone to race. 
Watch this video of an Audi S3 who decided to "poke" and tailgate a Honda Accord Euro R to show his displeasure:
What Happened?
Two drivers of an Audi S3 and a Honda Accord Euro R got into an online dispute over a misunderstanding. 
The dispute started when the Audi S3 intended to overtake the Euro R (cam car) from the left, only to be blocked by the Euro R, who switched to the left lane simultaneously, intending to let the Audi S3 pass him.
After misunderstanding the Euro R driver's intention, the Audi driver decided to "poke" and tailgate the Honda driver to show his displeasure.
However, the Honda driver kept his cool and minded his business, while the Audi driver continued driving aggressively, creating a tense atmosphere between both drivers. 
Subsequently, after the incident, the Euro R driver took to social media and called out the Audi S3 driver for his behaviour earlier on, which he felt endangered the safety of both drivers, the Euro R driver's kids and other motorists around them. 
Read it here: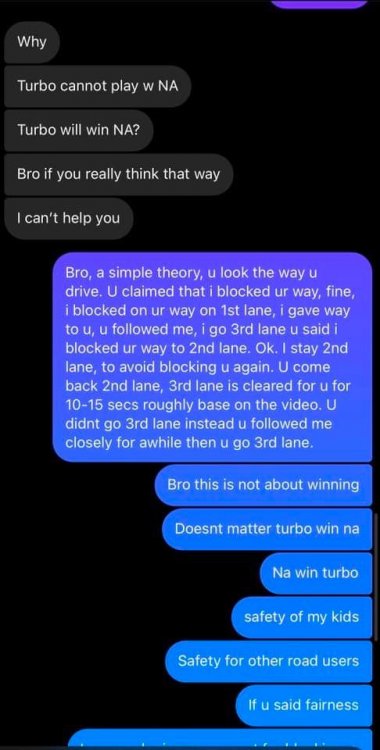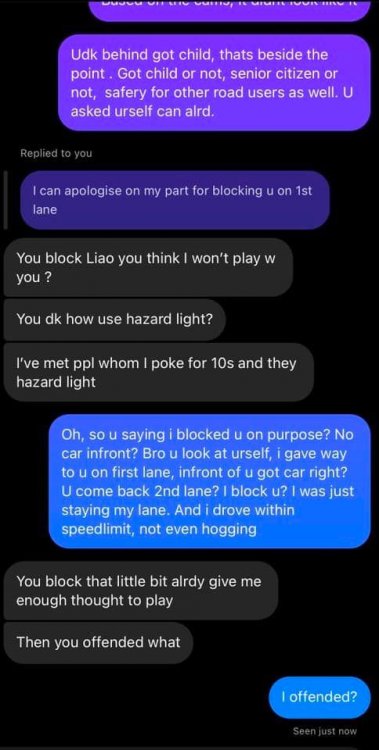 Haiz. Incidents like the above give the car community/car enthusiast a bad reputation, whether intentional or not.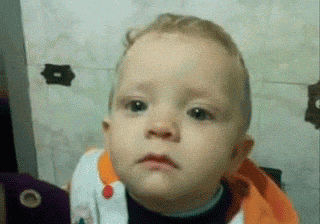 Netizens' Comments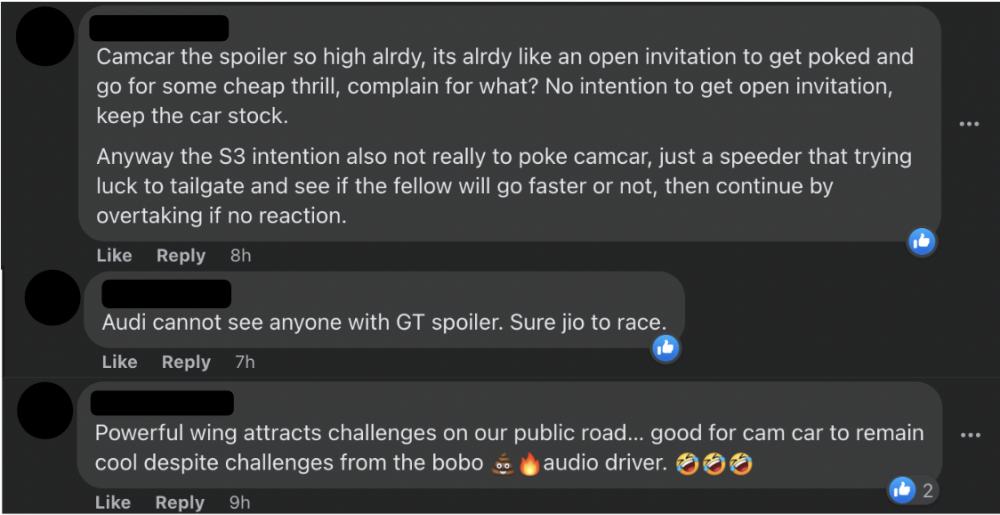 Sad eh. Next time want style up own car also need think twice liao.

 Good job for that!👏
=========
Be the first to get the latest road/ COE news, and get first dibs on exclusive promos and giveaways in our Telegram SGCM Community. Join us today!