After dealing in the Chinese automotive market for 30 years, the German automaker Volkswagen (VW) is enjoying a sustainable growth. As a matter of fact, it has been determined to have invested an amazing figure, totaling €9.8 billion, in China come 2015. The company has announced that it will make use of over two thirds of the investment value to develop resource conserving and highly efficient products.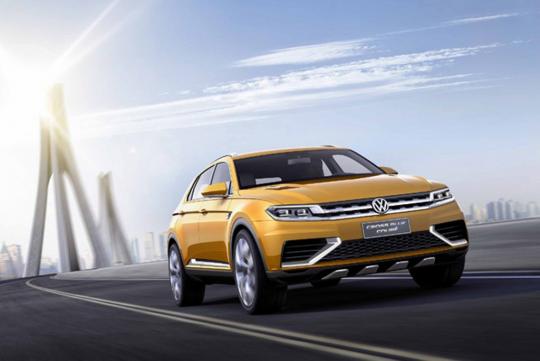 Related to the investment plan, the German automaker is now establishing seven new plants to add to 12 of its plants that are already operational in China. Five of the seven new plants are planned to start production by this year itself.
With the automaker hoping to boost its production capacity to over 4 million from 2.6 million vehicles per year in 2018 - 60 percent growth in other words, it's reasonable to believe that VW will have over 100,000 employees by 2018. As of now, the total number of employees is 75,000 people.
For your information, China has already become VW's single largest market. Yet, with this investment, VW is planning to add even more models to the country. The plan is that VW will have 90 models in China by 2015. That's an amazing 29 percent increase from the number of models currently available. Several of these models will come in the form of electric vehicles and will be built by the FAW-Volkswagen and Shanghai-Volkswagen joint ventures. According to Dr. Martin Winterkorn, Chairman Volkswagen, this investment will be the largest investment programme China has ever seen.
Speaking of new VW lineups and electric vehicles, we believe that one of the models might be the VW CrossBlue Coupe concept that has just debuted at the 2013 Shanghai Auto Show. It carries a V6 petrol engine with a turbocharger as well as a couple of electric motors. Mated to a six-speed dual-clutch DSG automatic transmission, the car needs only 5.9 seconds to reach 100km/h from a complete standstill. Its top speed reaches 236km/h. Yet, using only the battery, the VW CrossBlue Coupe concept will run as fast as 120km/h without any emission for 34 full miles.
If all goes well, this investment might save VW from its sale volume decrease in the European continent. From January to March 2013, the company's sale volume there has dropped by 7.6 percent. That's quite a significant drop although it still seems favourable when compared to its average 9.7 percent drop in the area during that period. With that being said, it seems that VW will really be counting on its China investment.
But then again, as quite a few of its new models will be electrified, let's hope that electric vehicles are about to see better sales. For your information, the global sales of electric vehicles have been lower than expected by plenty of automakers in the world. So, if the present trend continues, it's likely that VW is going to have a hard time to go through.
motoring

,

other news

,

events

and 23 more...
Viewed: 1,266 times