PAB rider gets run over after ignoring stop line at a junction, demands over $5000 in compensation
The brakes on the car must be good, rider was wearing no protection and still escaped unscathed.
What happened?
On 11 September 2023, at Yishun Industrial Street 1 (because OF COURSE it was at Yishun), a food delivery rider on a PAB (Power Assisted Bicycle) ignored a stop line at a junction and was subsequently hit by a car.
The car was going at around 30km/h and unable to avoid the rider, who was already onto the road and stopped moving like a deer in headlights.
Upon impact, the rider was thrown off his bike and rolled on the road a couple times before getting back up. Rather smoothly, I must say. In an amazing stroke of luck, the rider seemed uninjured, despite not wearing a helmet or any protection.

Incredibly, the rider was unsatisfied with simply getting away from a crash unscathed, and demanded compensation for the incident.
What phone is worth $1800? And what loss of income bro??
Online chatter
Quite a few people felt the demands were unjustified, with many different reasons.
Others simply urged the camcar to just make a police report and claim their insurance instead.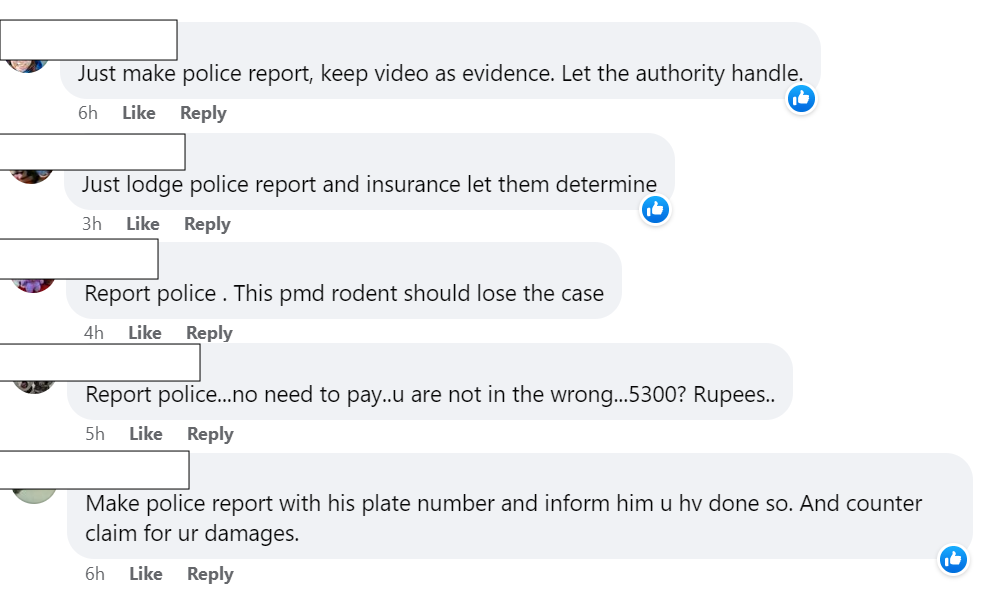 ========= 
Be the first to get the latest road/ COE news and get first dibs on exclusive promos and giveaways in our Telegram SGCM Community. Join us today!