Did this driver underestimate his package?
A driver who seems to have underestimated the size of his package has gotten himself stuck under an overhead bridge along the West Coast Highway.
Published on SG Road Vigilante, the accident happened last night (9 June 2020), causing traffic heading towards Pasir Panjang some inconvenience at the junction of West Coast Highway and Alexandra Road.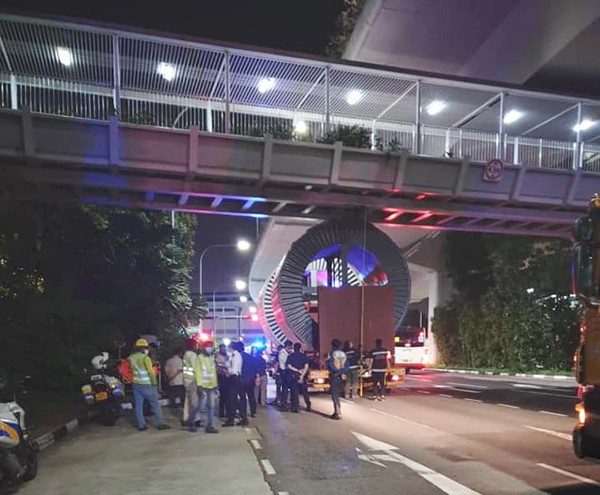 Judging from the photos shared online, we can't be sure whose fault it was. It could be the transporter's/driver's fault or the escort service's fault (if there were hired in the first place).
We hope the bridge remains open and unhurt!
Check out what netizens have to say!