Faces of MCF: Up-and-coming newbie kdash
The love for cars transcends all boundaries. Just the other night when I was washing my car, a little nod of acknowledgement turned into a conversation that could've passed for one between two long-lost friends, between a 37-year old Toyota 86 owner and myself, who have never met prior.
My other half struggles to understand this. How can people from different social, geographical and cultural backgrounds, of different age groups, get together and talk for hours on end about metal boxes on four wheels?
But cars are more than that. Cars are special things that can unite mankind better than any religion in the world. The love for cars can begin from as young an age as one, till the day we die. And thanks to the availability of online forums, car enthusiasts have a place to pour their hearts out, whether it's advice for the next mod, best makan places to drive to, or anything under the sun, really.
One such forum is MyCarForum (MCF), the official forum of sgCarMart.com. And one rather special member is Mr. Zhou, better known as kdash.
A 30-year old civil engineer and a father of two, kdash's love for cars began in the 80s.
"I am a sucker for manual 80s and 90s cars from the time when I was growing up and also 'pop-culture' cars such as the DeLorean DMC-12 (Back to the Future); the Toyota AE86, the Mazda RX-7 FD3S and the Nissan Skyline GT-R R32 (Initial D)," he says.
As a relatively new car owner who's on his second Toyota Sienta, kdash joined MCF to learn more about cars and at the same time, to make new friends. After joining, he was encouraged by some forum members who responded positively to his 'newbie' questions and that prompted him to continue being active in MCF.
He believes that MCF provides an excellent platform where people can ask questions, learn about a particular subject or two and browse through previous posts to find the answers they seek.
A big draw for kdash is the many experienced car enthusiasts active on MCF who are ready, willing and able to answer his questions and share their personal opinions on new cars, car maintenance and the car industry in general.
"There are also threads on other non car-related topics, and MCF members are generally quick to help and give advice. The various opinions and views shared on many topics also help to give me a broader and more balanced view of the issues discussed."
Of course, in return, he also does his part to contribute positively to the forum as much as he can. With MCF, kdash found a community of active forum members who are friendly and ready to accept newcomers like himself.
The MCF members actively discuss the various hot topics of the day, and are always ready to share a joke and not take things too seriously. In his daily surfing of MCF so far, there are always funny, interesting and encouraging posts, which make his day and compels him to come back day after day.
Like many, kdash is appreciative and respectful of all the views of senior members and most importantly, he likes that everyone knows when to be serious and when to relax and joke around.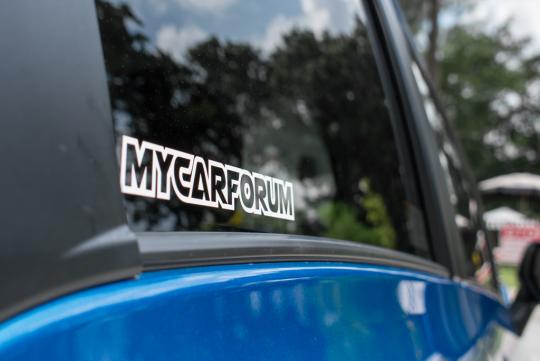 "I believe that as time passes, people will be able to get a glimpse of who you are by what you post, and that fosters the friendship and familiarity, which I see in MCF currently for the regulars. I feel that I am generally accepted in the forum, and encouraged to find and meet like-minded individuals here."
That newfound friendship, however, is not limited to the web. After two months of joining MCF, kdash managed to make friends and got involved in some of the informal activities like meet-ups, lunches, and even a running group.
"It is always good to be able to put a face to some of the members and get to know one another better so that we can better understand the context when someone posts in the forum," he says.
With all the interactions and interest in MCF, kdash hopes that MCF will continue to be around for many years to come, and hopes to also be able to contribute positively to that effect.
Like the Toyota 86 owner I met while washing my car, kdash and the other MCF members prove that the love for cars transcends all boundaries.
And judging from that love, you won't have to hope hard, kdash.